If you're having money troubles and can't pay your energy bills, the first thing to do is give us a call on 200700. If we know about it as soon as you fall into difficulty, we can do our best to help you work things out. 
We will work together to come up with a fair payment plan that suits you, with regular affordable instalments and give guidance on where you can find independent advice and share useful information on how to cut your bills by being more energy-efficient
What kind of payment plan will you offer me? 
Using the information you give us, we'll help you come up with a payment plan that fits your circumstances. We'll agree on a fixed amount, to be paid over a set period of time. The payments will be made on a weekly, fortnightly or monthly basis.  
Some of the money will go towards repaying the debt, and some will go towards the electricity you're currently using. This way, you don't have to find a big lump sum all at once – you can pay off what you owe gradually, at your own pace.  
Make sure you're happy with the payment plan you agree to, and feel it's do-able, moving forward.  
What happens if I can't keep to the payment plan? 
If you find you're still having trouble keeping up with the payments, just call us again on 200700 and we can try to come up with a better plan. If you fall behind with payments again, and don't let us know, we may decide to install a prepayment meter. 
Installing a prepayment meter  
A prepayment meter is like any other pay-as-you-go (PAYG) device, such as a mobile phone. You pay for your energy before you use it, by topping up, rather than paying a bill afterwards. It's a good way to budget, clear debt and make sure you don't get any unexpected big bills.  
With a prepayment meter, there's always the risk of running out of credit, and therefore power. But these days, most prepayment meters come with some "emergency credit" of around £2. (this will soon be increasing to £4*) Which is enough to give you another 24 hours or so of power. This is so you can stay safe, and have enough time to top up at your local shop.  
There are some circumstances in which customers won't have their supply cut off, even with PAYG – for instance if you use a ventilator. But you must make us aware of this when you first sign up.  
If you're on a prepayment plan, some of the money you put in will be used to pay off your debt if you have some, and some will pay for your current energy use. We'll work with you to agree on a rate you can afford.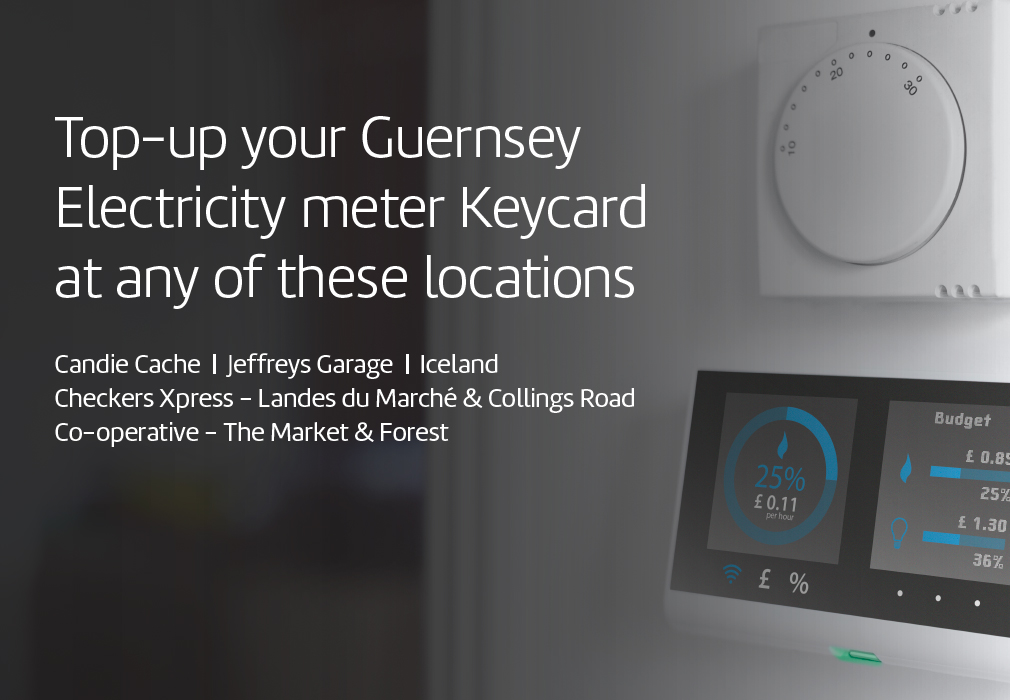 *Date of emergency credit increase to be confirmed. Contact Us | Guernsey Electricity