Guernsey Electricity
Powering Life, Today and Tomorrow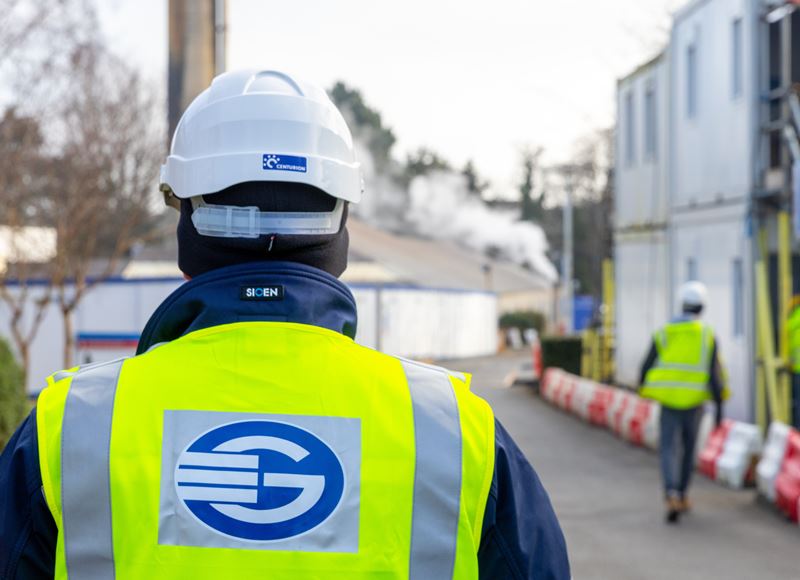 PEH Road Closure Guidance
Guernsey Electricity has commenced a phased road works programme to support the upgrade of electrical infrastructure for the Princess Elizabeth Hospital (PEH) and the network supplying the South of Guernsey. 
This is the biggest cable infrastructure work since the 1980s and involves laying a new 33kV cable 6.5 km across the Island, connecting two substations from the North of the Island to the critical infrastructure of the Princess Elizabeth hospital.  
The works directly support the States of Guernsey's programme to modernise the Island's hospital in addition to driving enhanced resilience and capacity for the South of the Island.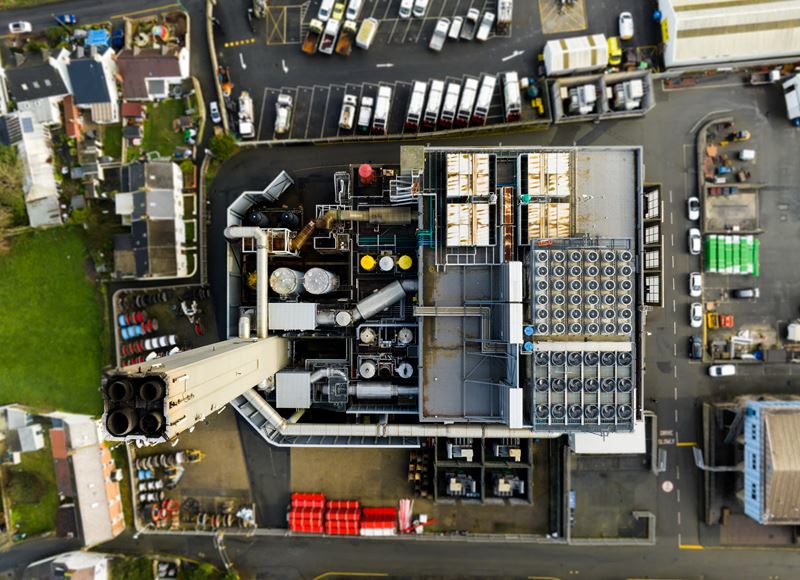 Inside the Power Station
Generating from the power station is dependable, but significant upgrades are required imminently.
Guernsey Electricity's long-term strategy is for an energy system that supports renewables and reduces the reliance on fossil fuels to use the power station for emergency generation only. See for yourself the challenging road ahead.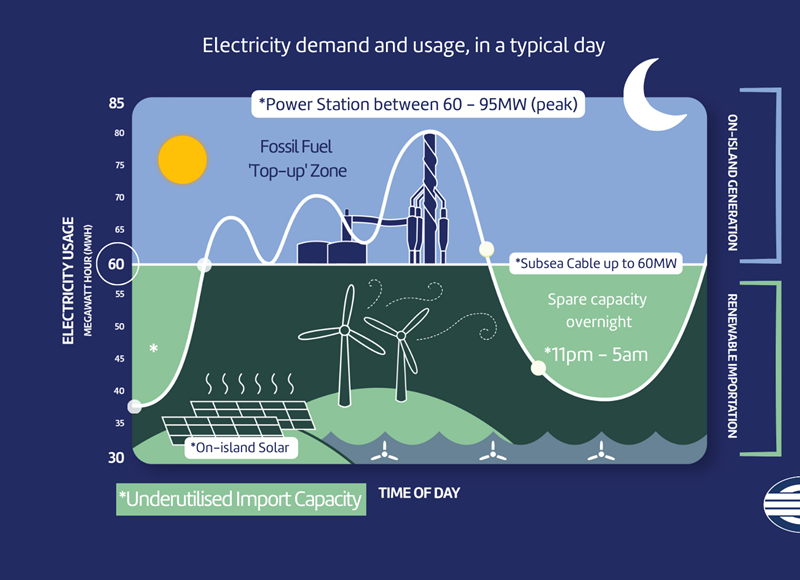 How should we meet increased demand?
Guernsey's Electricity Strategy
Guernsey currently uses between 30MW (megawatts) and 90MW of electricity throughout each day. We import from low-carbon sources up to 60MW through the subsea cable, but when our demand exceeds 60MW, we have to make up the difference by using the fossil-fuelled power station. This comes with environmental and financial costs.
In September The States of Guernsey agreed the Electricity Strategy Policy Letter, and now we must prepare to action the agreed pathway as soon as possible, in order to maintain our grid and build a robust network to support the needs of Islanders today and well into the future. Guernsey Electricity's role remains the same, keep the lights on, our homes warm, and maintain modern Island life, today and well into the future.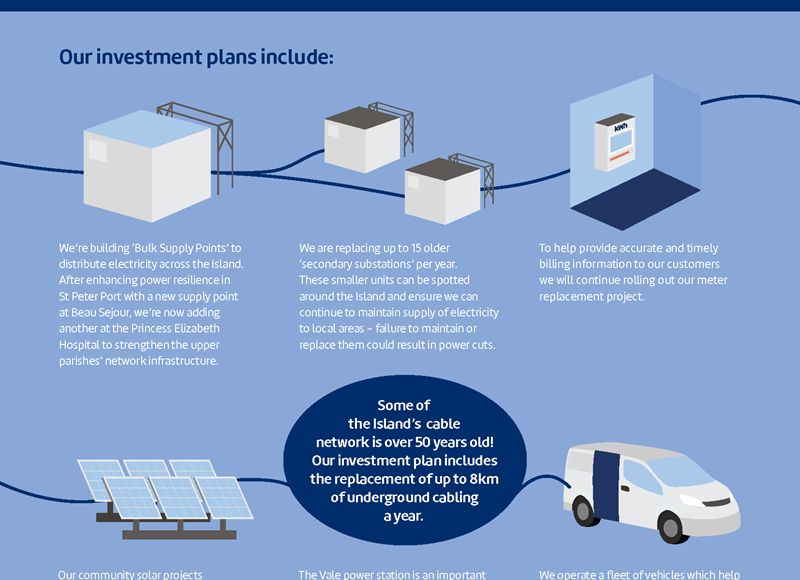 Tariff Changes
Where does your money go? 
Electricity tariffs are changing from 1st July 2023. This is to help fund Guernsey Electricity's investment plan to maintain and upgrade the network infrastructure and our generation and supply assets. Delaying investment is not an option, this work is crucial to maintaining the security of electricity supply to the Island today and into the future.
New Tariffs | Guernsey Electricity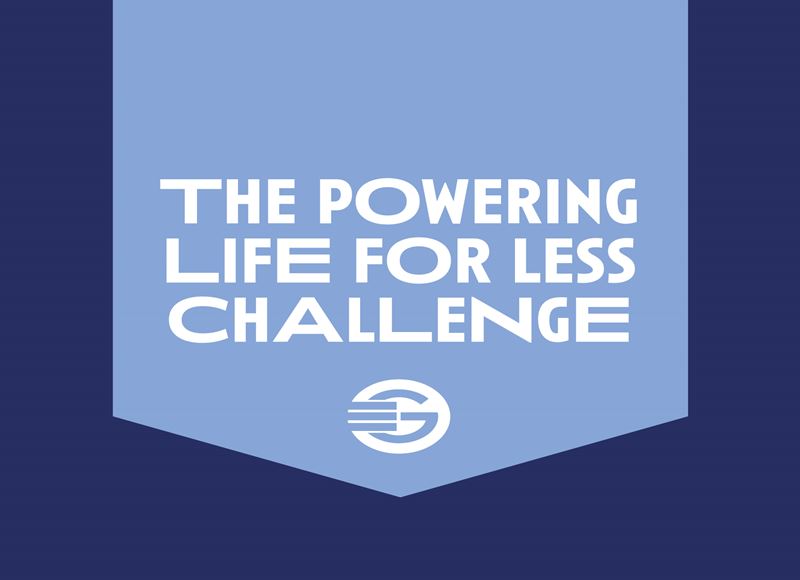 Power life for less
Start saving on your electricity bills
We've made a dedicated hub of energy savvy information. From helpful advice to smart habits and money-saving checklists, find everything you need to help manage your consumption and make your electricity go further. 
Work with us
Looking for a new career? 
Play a critical role in developing the future of energy in Guernsey.
We promise we aren't all engineers and electricians. Our diverse workforce spans many jobs sectors, giving you a unique opportunity to collaborate with individuals from a host of backgrounds, develop your skills, and explore your career path working in an entirely new industry.
View latest vacancies