Job vacancies in the Guernsey energy industry
Join us in building a better future for everyone
Our mission is to welcome everyone and create a fully inclusive workforce supporting the journey to a more sustainable future. Find out more about a unique and rewarding job in Guernsey. If you require any assistance, please call Sharon Spruce on 01481 241972.
Register your interest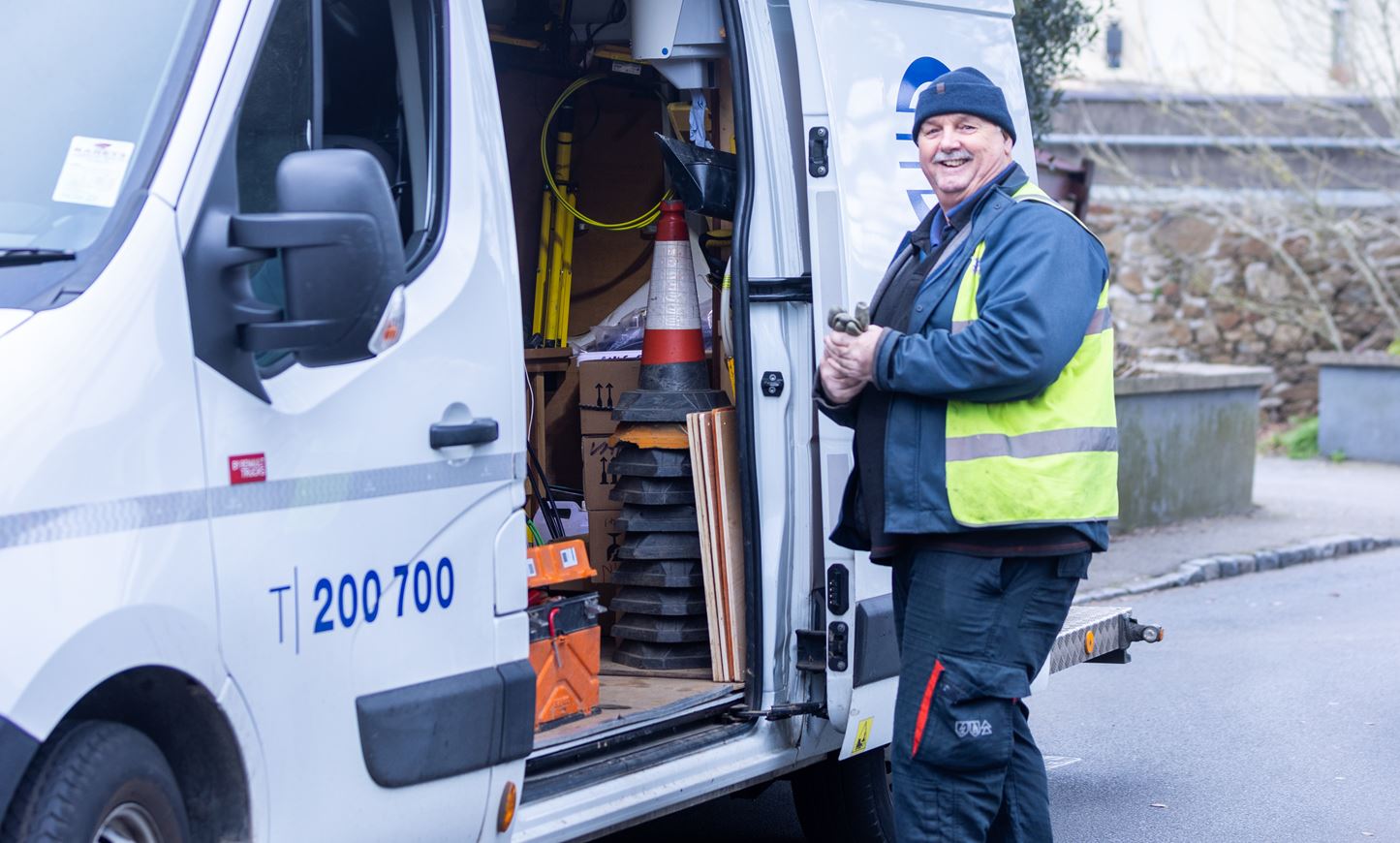 Our office-based careers provide opportunities to thrive in a unique and growing industry. With positions such as customer relationship agents, business planning officers, project managers and IT operators, your skills and experience help create a more sustainable future for our island. Unlike many other office roles available locally, your role will contribute to the bigger picture and the force behind real life.
Customer Relationship Agent - Part/Full Time

We are looking for a patient and empathetic person with great communication skills and a passion for helping people to join our busy and vibrant Customer Team on a two-year fixed-term contract. You'll be the first point of contact for our customers on the phone and will undertake activities relating to billing, processing payments and customer accounts. Working with us, your day job will provide our island with the critical skills needed to deliver the quality service islanders need for their electricity bills and related queries.

Apply

Part Time Office Cleaner

Are you looking for a part-time job outside of the 9-5? We're looking for a cleaner to join our team and help us keep our main office blocks clean and tidy. You'll also play a role in early detection, reporting any damage or defects you encounter, and locking up offices for added security. Prior experience in office cleaning is valued, but newcomers are guided by our supportive team, making this a great entry point.

Apply

Communications & Marketing Assistant

Are you a creative communicator with a passion for sustainability, an eye for detail, and proficiency in social media? Join our Communications and Marketing team and become a catalyst for change in the island's energy landscape. You'll help create compelling campaigns, informative content, and impactful communications, focusing on community engagement to promote sustainable energy. Your role will be varied and includes social media management, coordinating events, supporting marketing activities, tactical planning, and budget management.

Apply