GUERNSEY Electricity has made a number of improvements to its statements to help customers manage their energy usage and it has also switched to printing the documentation on-Island.
The new-look bills now include the assigned low-rate times and the percentages of electricity used in each time band, with the aim of helping customers understand when and where they are using the most energy. Working with local companies, invoices are also now produced and distributed on-Island.
 What's new?  
Estimated statements now highlighted in red at the top of the statement. 
Whether your account is in DR [debit]

or

CR [Credit].
Notification boxes on the front of the statement alerting you to information. Important information is highlighted in red.
Back of the statement: your households assigned low-rate times and percentage used in low rate.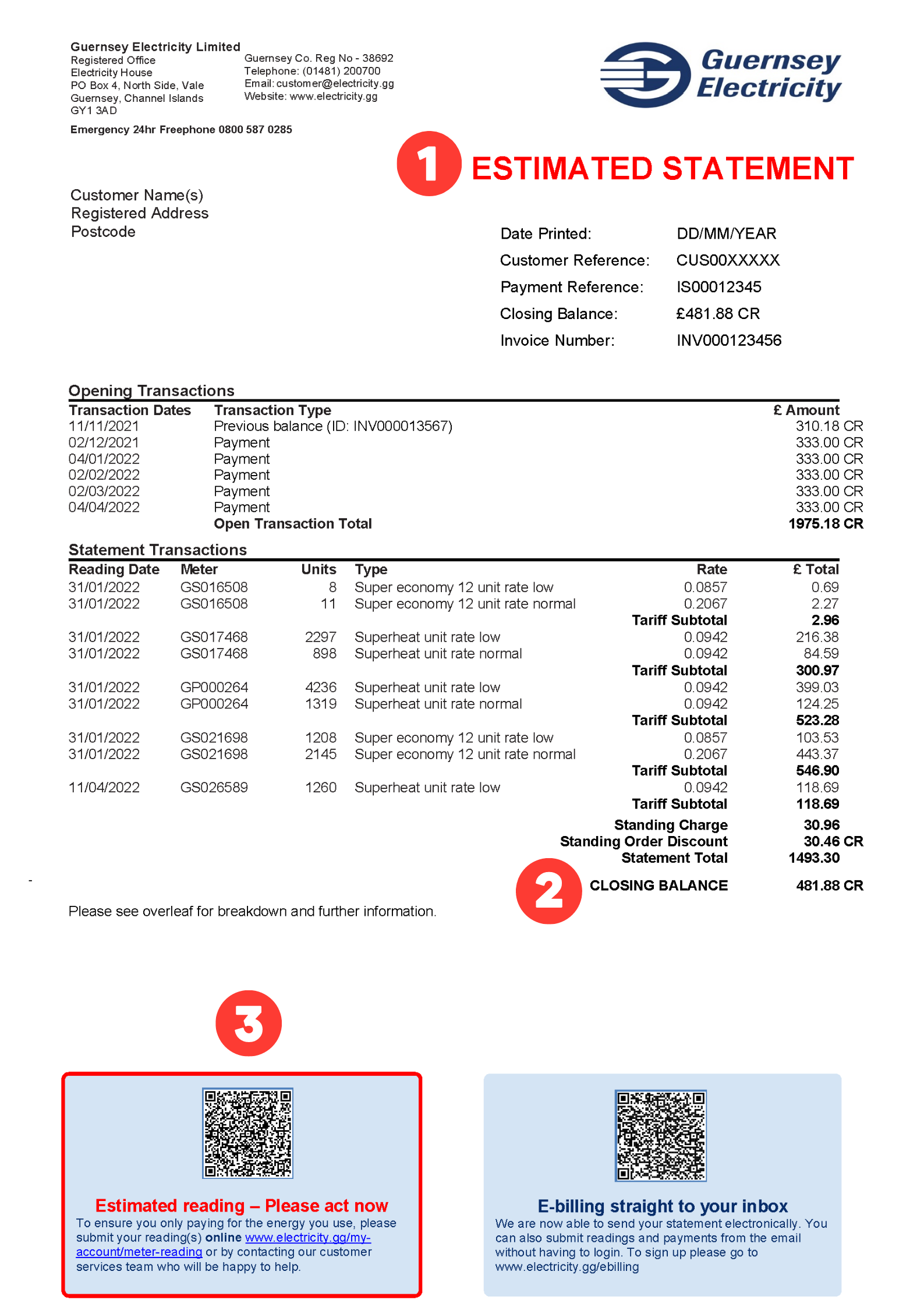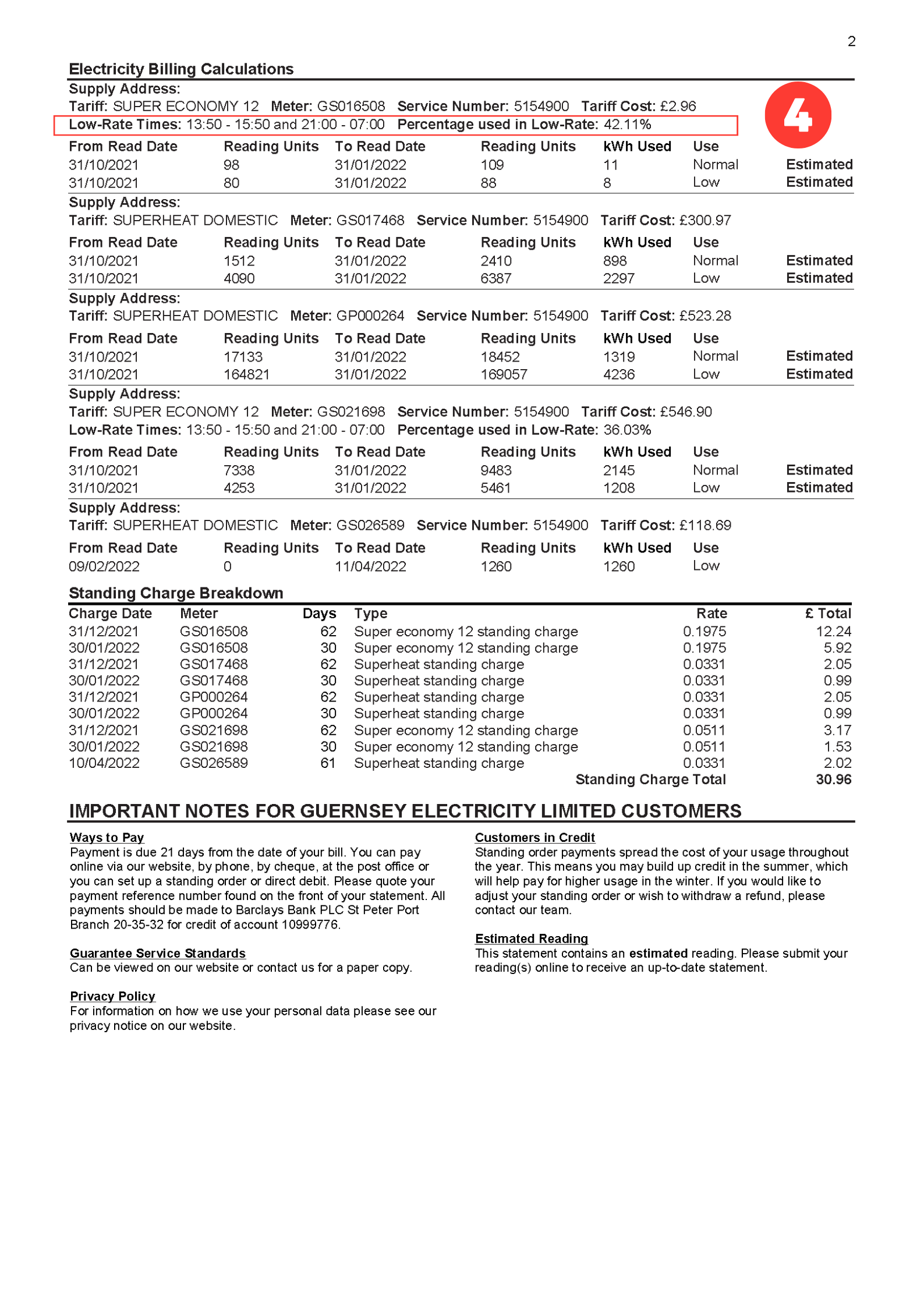 Steven Parks, our Head of Customer Experience at Guernsey Electricity, said: "Our aim is to help Islanders understand not only their electricity bills, but the way in which they consume electricity and how it impacts their bill.
By simply moving some of their electricity usage into those low-rate periods, known as Economy 12, consumers will pay less than half the price per unit for powering the same appliance compared to the standard rate times and can better manage their usage."
The changes support our commitment to reducing carbon emissions and follows last summer's introduction of paperless billing, so Islanders can opt to receive bills digitally via email. This provides instant access to statements and eliminates paper waste, which, in turn, helps the environment.
The switch to a local printer and postal services has reduced the number of links in the supply chain so Guernsey Electricity's customers receive their statements in a timelier manner.
Steven added: "Our aim is to eventually move away from mass printing and posting of statements and go fully digital, but we understand that this takes time. We would like to encourage customers to help us help the environment and make the switch to paperless bills."
We would like to thank our customers for providing feedback throughout the process.  We are constantly looking for ways to improve and their input has been invaluable in ensuring we implement the right changes. These improvements will help everyone better understand their bills, so they can effectively manage their usage and costs.