To reduce electricity bills and carbon emissions, we're encouraging islanders to shift some of their electricity usage to between 11pm and 5am, when demand is low.
'Peak demand' for electricity happens around breakfast, lunch and dinner, and this is simply because more people are home and using electronics to power their lives and homes. 
The best appliances to use 'off peak' are those with in-built time delays, like:
Washing machines
Tumble dryers
Dishwashers
Hot water cylinders
Electric vehicle charging points
Don't have built-in timers?
Hold off on using these appliances during the busy 'peak' times, such as around 6pm, until later. Any time from 9pm works well, provided this is on or before your Super Economy 12 low-rate time band.
Why is overnight usage so important?
Given the rising cost of living and the climate crisis, it's crucial to find simple, manageable ways to reduce the impact on both our pockets and the planet.
This is where moving some electricity usage can play a major role.
"Powering Life in Off-peak. Use electricity between 11pm and 5am"
Using electricity between 11pm and 5am is good for the local environment because fewer people demand electricity during these hours. This helps the grid operate more efficiently and reduces strain on the island's electricity resources, including diesel generators at the power station.
'Peak demand' for electricity happens around breakfast, lunch and dinner when people use more electrical appliances. This high demand for electricity needs the full capacity of our import cable and, when it's busy, electricity from the power station.
Using electricity during peak times causes higher greenhouse gas emissions plus increased wear and tear on equipment. Less pressure on the power station means less emissions and less costly maintenance and repair.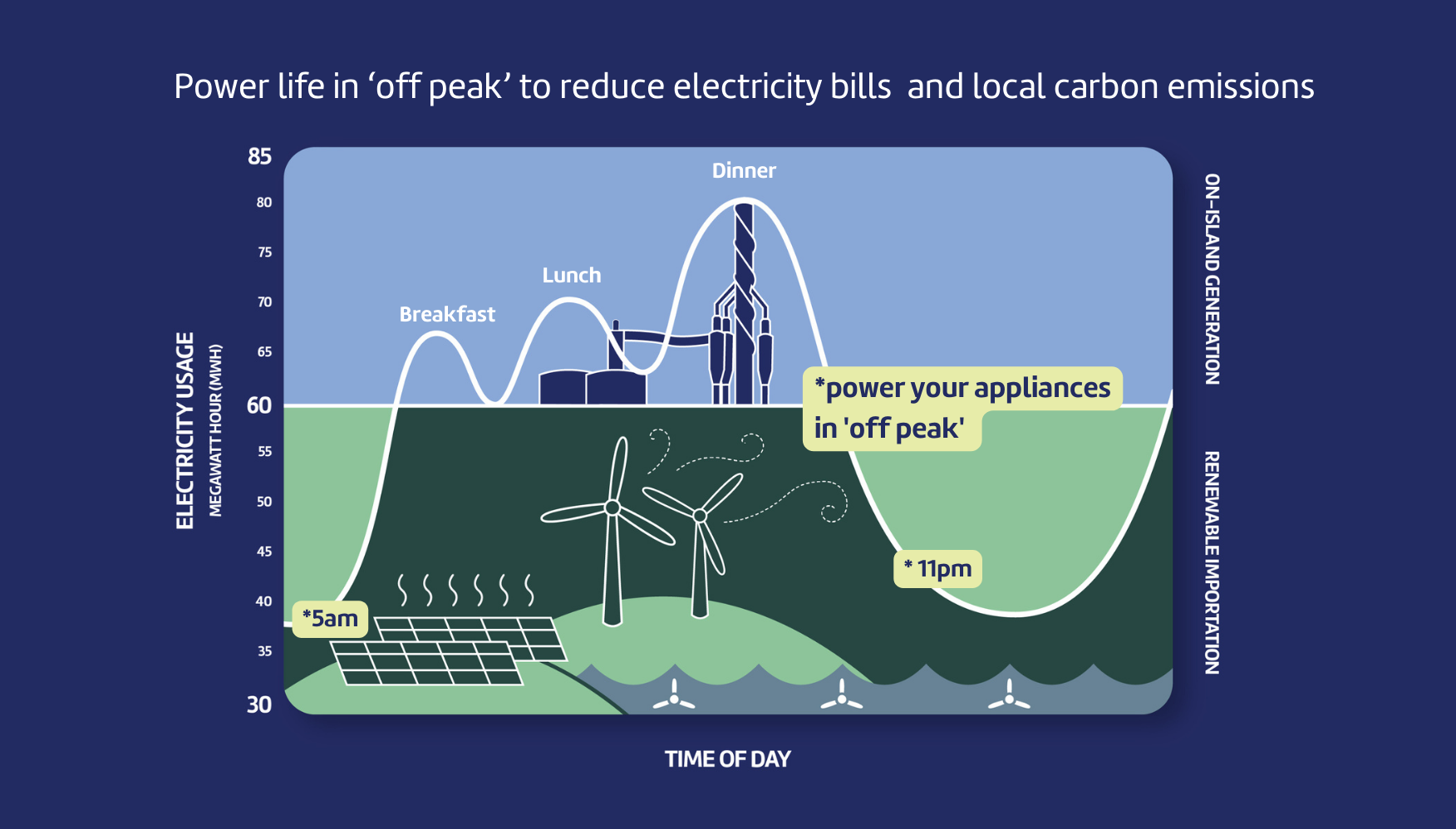 How can I use 100% renewable electricity?
Our cable imports 60MW of 100% renewable electricity into the island from renewable sources in Europe, including tidal, wind, and solar power. Plus, our community solar arrays contribute locally-generated solar power to the grid from properties such as the Post Office, the KGV, Longue Hougue and Guernsey Electricity.
When islanders demand more than 60MW of electricity during peak hours, we need to use diesel generators at the power station to top up the demand. This results in greenhouse gas emissions.
 Here's an example:
A quick 1-hour cycle of the dishwasher at 6 or 7pm, especially during winter, means the power station has to supply the electricity. This power is generated using fossil-fuels.
In other words, you're using diesel to clean your dishes at peak times. 
But if you set a time delay to start between 11pm and 5am, you can get the dishes cleaned with imported 100% renewable energy, as electricity demand is so low during this period.
Plus, using a 3-hour 'EcoMode' will save you money too. That's because it uses less electricity and less water, especially if you're on the Super Economy 12 tariff which offers low-rate electricity over 50% cheaper than earlier in the day. So over time, the savings all add up!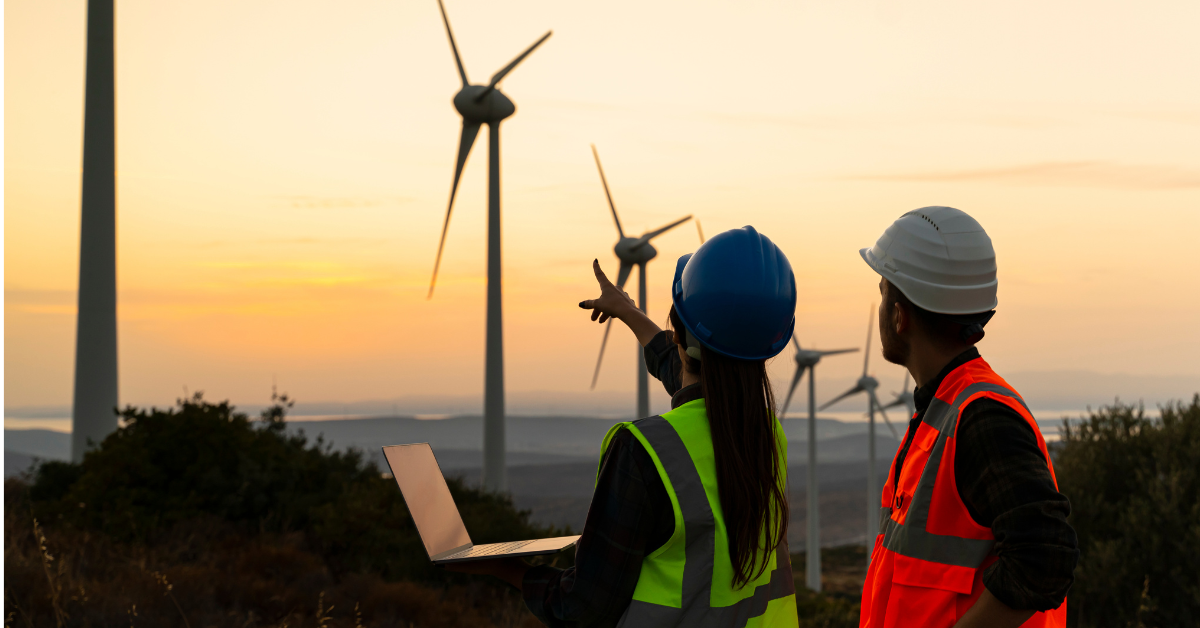 How do we know this imported electricity is renewable?
A 'Guarantee of Origin' is a certificate that verifies the source and type of energy used to generate electricity, such as tidal, wind and solar power. This is the current mechanism used to drive investment into sustainable sources as a means to generate power
Watch this video to find out more
What else can I do?
Bad habits cost you money, so don't pay for electricity you don't use.
Always switch off at the plug when you're finished using something
Avoid plug-in electric fan heaters as much as you can
Think about how you cook
Always use timers and Eco-Modes whenever possible 
Our Powering Life for Less challenge saw two local families challenged to help all islanders power life for less using free, smart and simple techniques.
Discover how you can power life for less.